Photo Gallery

Christmas Events 2019 foro Children, Music concerts and so on.
Our church has many activities and church evens through the year.  There was rejoices and smiles with all attendance!  Please come and join us so that you can also have a wonderful experience in Christ!
5/19(Sun.) it was our first anniversary of new church building!
On March we held a special Easter service to celebrate the resurrection of Jesus our Lord!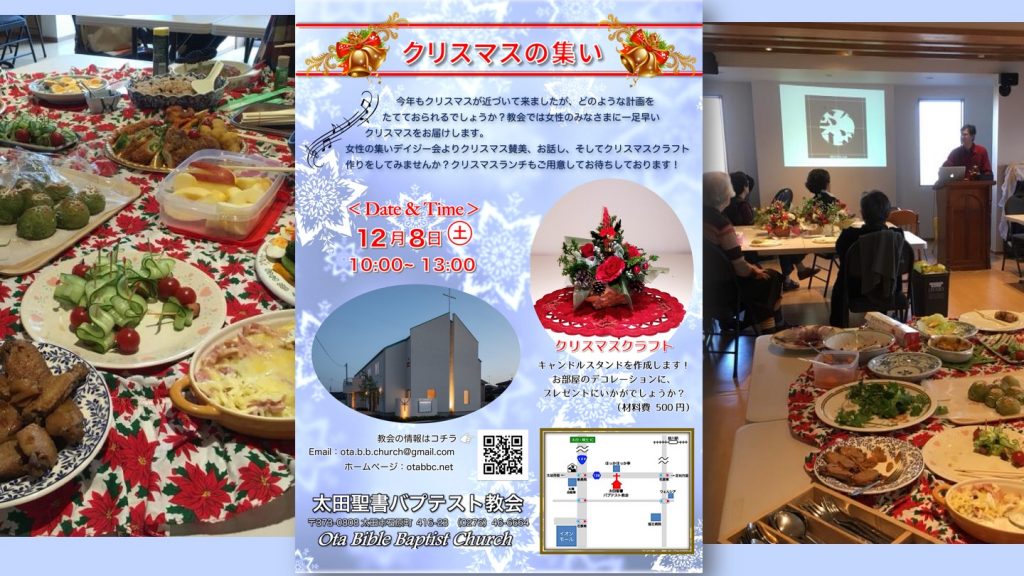 This is our first Christmas meeting called "ladies Christmas Party" in 2018.  We made christmas candle stands to take each ladies' home!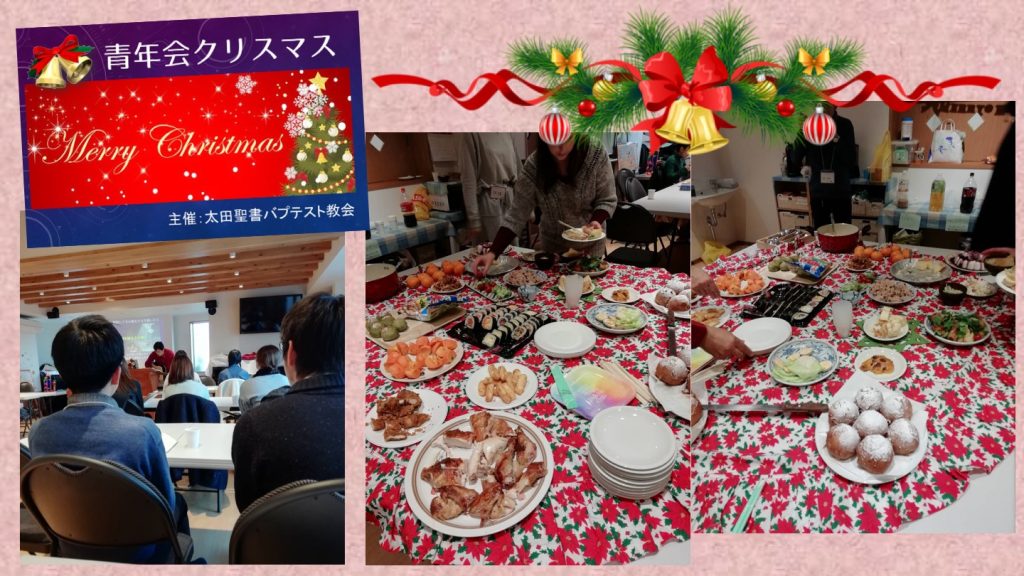 Youth Christams 2018.  There were so wonderful Christmas meals and fun games in a Christmas meeting with many youth!
This is Children Christmas Praty.  So many children around our area came and join our fun Christmas programs; games, songs and a messsage of Christmas!
Gospel Magic Show presented by Pro-majician Fuga & Haruka!  How wonderful show we had with many poeple in the Church.
Candle Service with Christmas drama and Choir songs.
Classical Music Christmas.  There were beautiful and melodious songs with many musical instruments.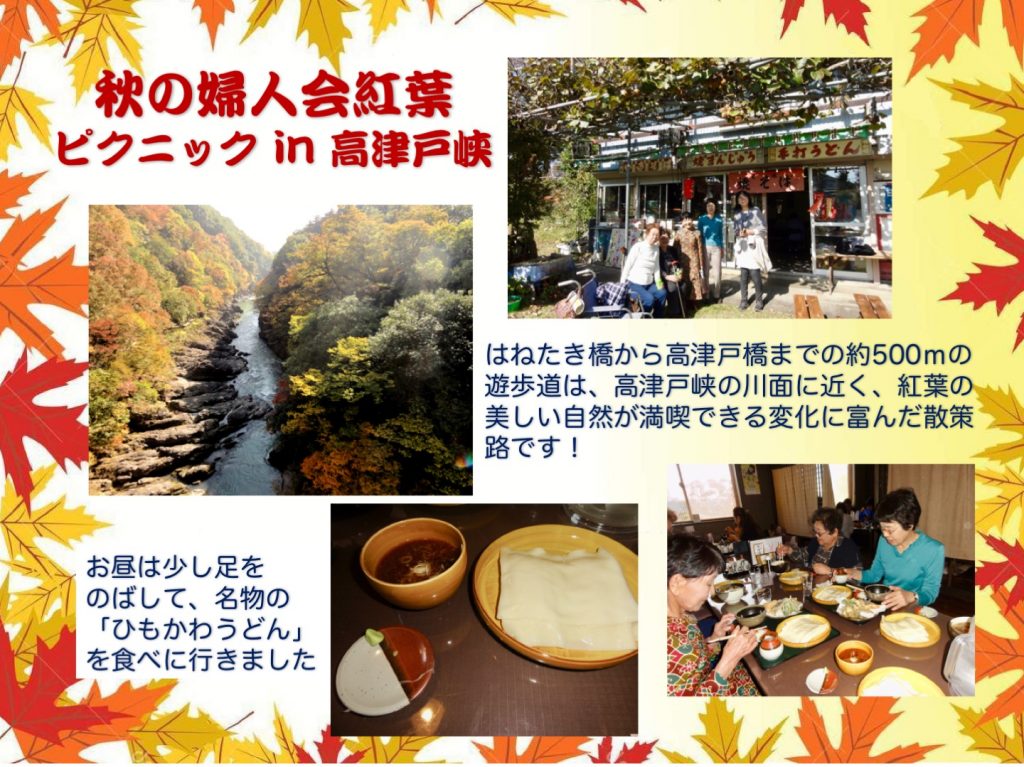 We had a autumn ladies' picnic at Takatsu ravine in Midori-city.  We could see a very beautiul nature which God had made for us!  After that we took a special lunch called "Himokawa Udon." We were so surprised at Noodle with wide wideth.  But it was so tasty!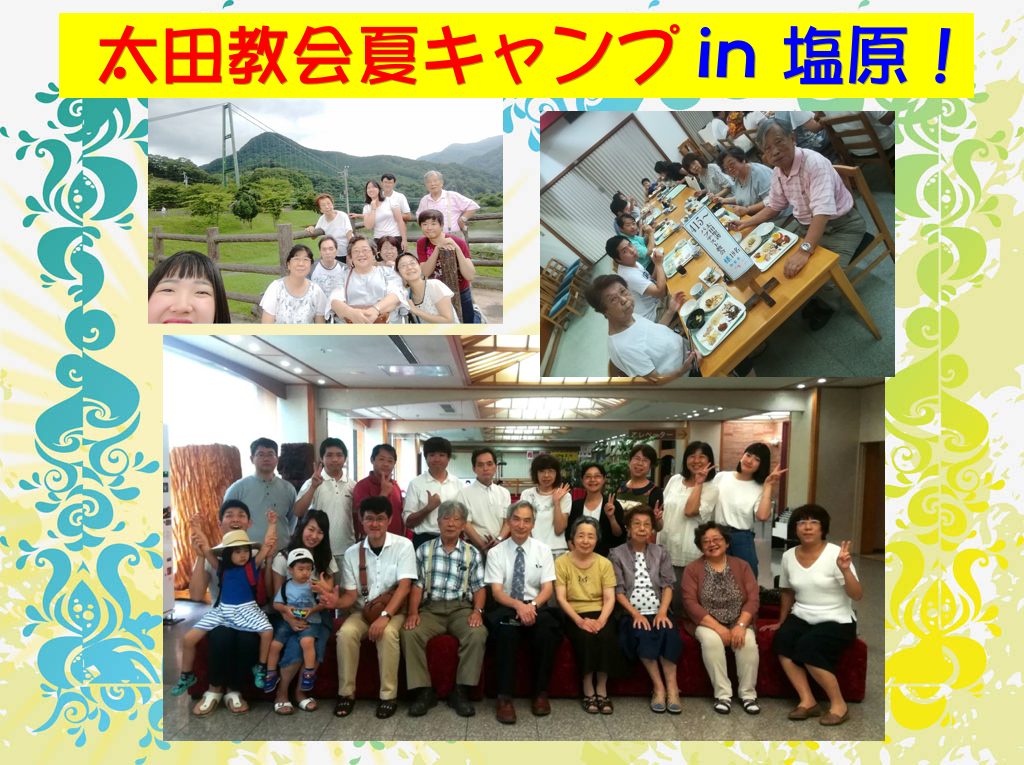 8/13-15 We had a summer church camp at Shiobara hot spring resort hotel.  We sung God and learned his word through the Bible.  This camp' aim was to learm more about a church new construction vision with special guest who was accamplished his new church building last year.  So that we could learn many things through the world of God and his experiences.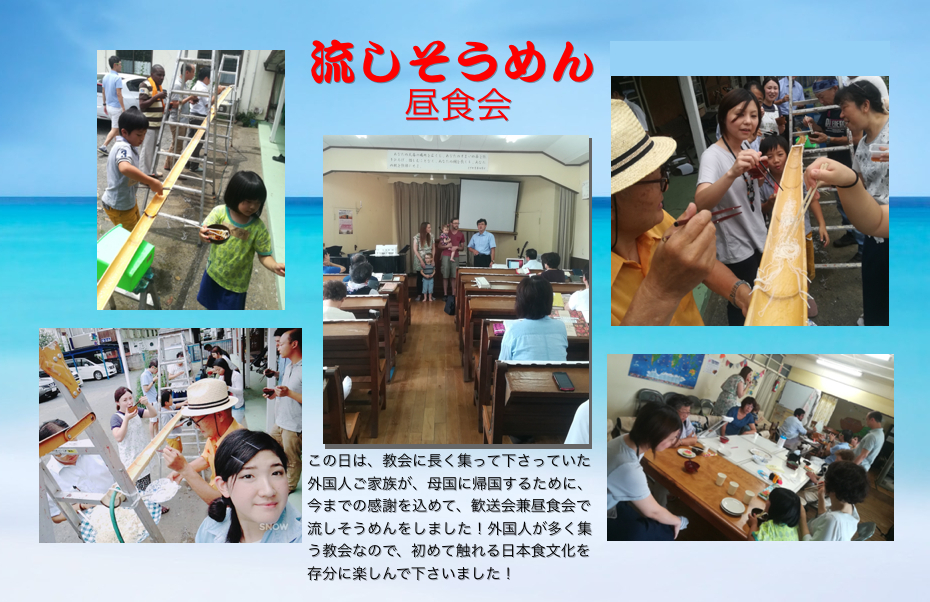 In summer Japanese set many special events for fun.  One of these is called "Nagashi Somen " which is when you try nagashi somen, you have to catch the noodles flowing in a bamboo pipe with chopsticks.  It's a Japanese traditional event in Summer.  We had a wonderful time.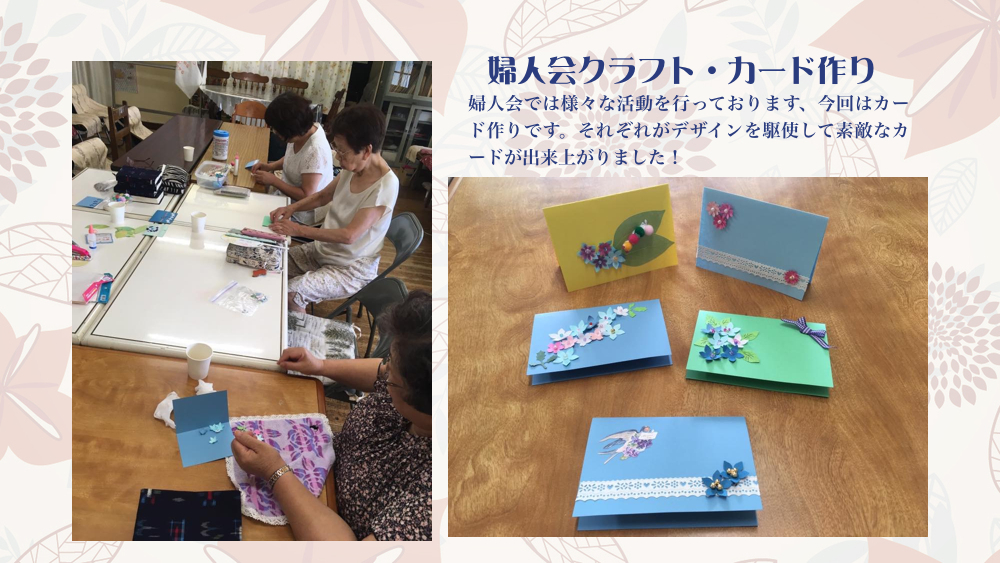 In Ladies meeting they made special craft of cards.  Each one had their own design ideas to make a card for special ones.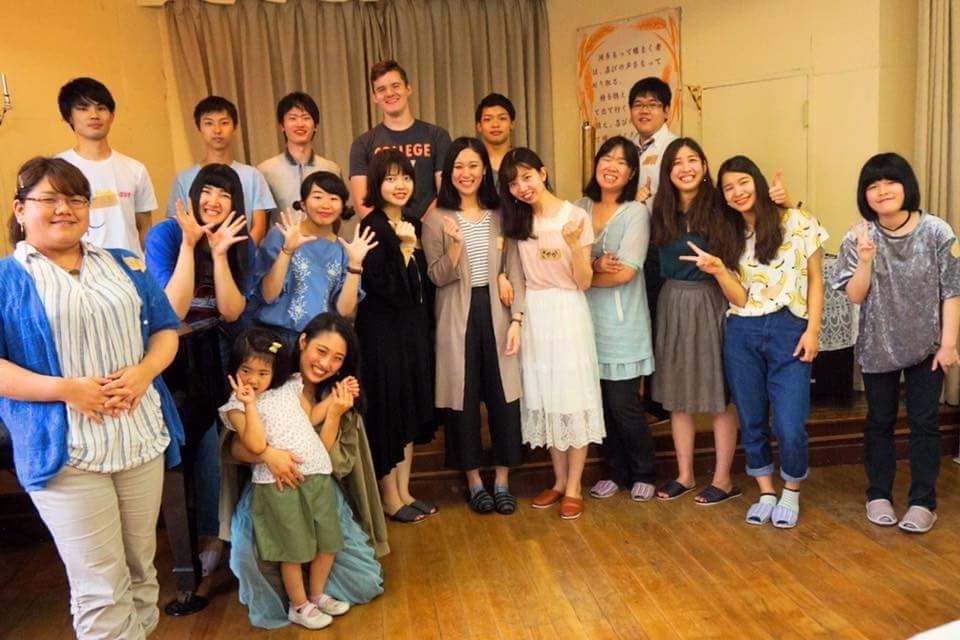 Our youth held a special conbine youth meeting with youth from another church.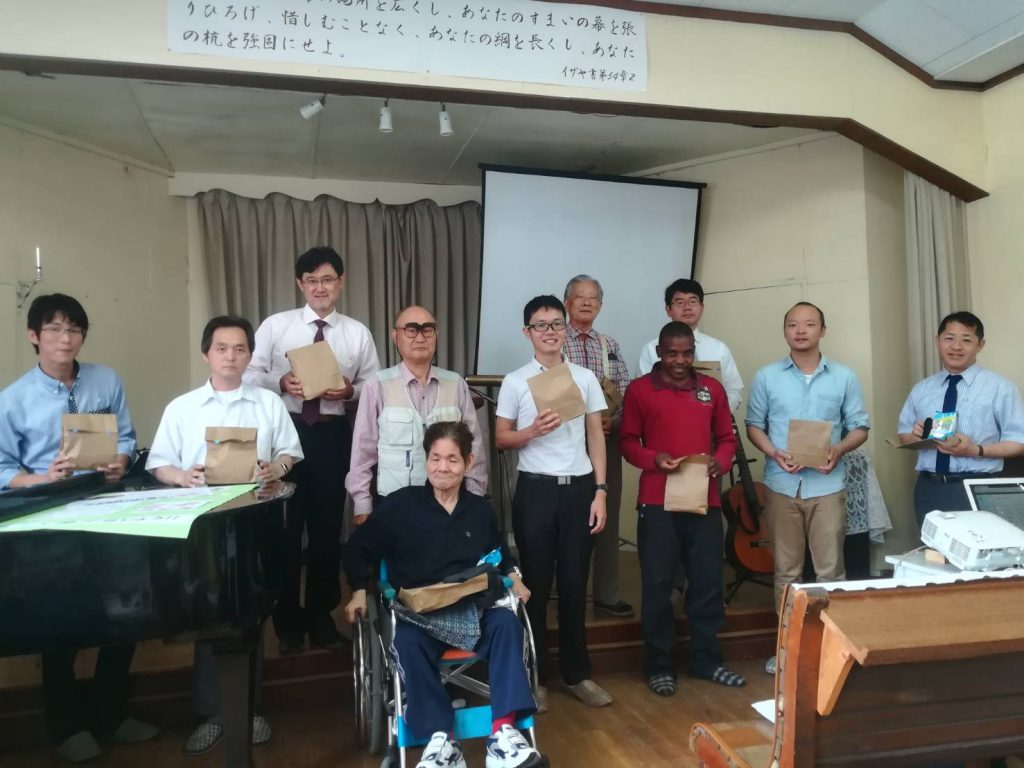 This is A father's day worship servicre.  There was so many attendance of men in the church  at that day!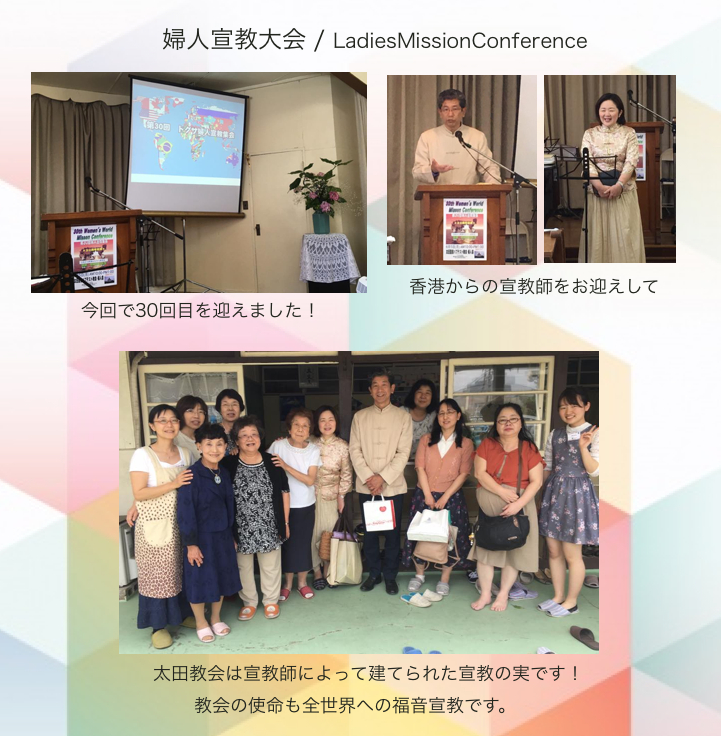 We have a Ladies mission conference every once a year.  This time we invited missionries from HongKong who are sent by Japanese Baptist Church.  We are encouraged through a message from the Bible.  We all comfirmed that our important task from God is the mission work for the world.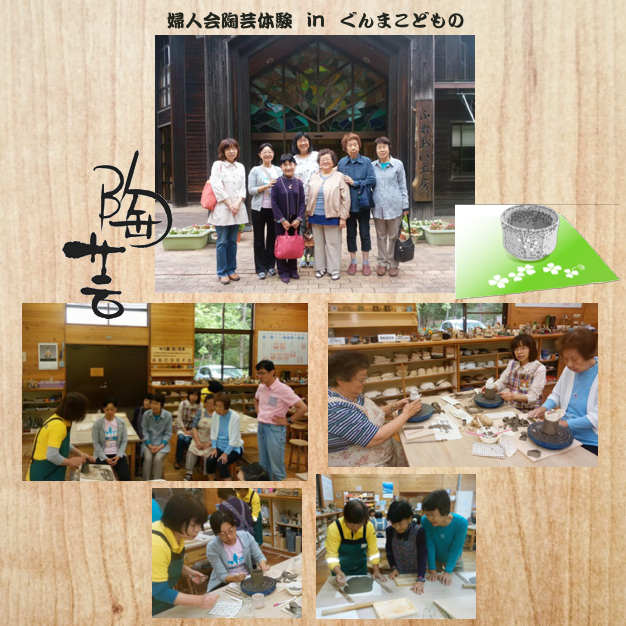 We made ceramic arts which are cups and plates by ourselves.  It was not so easy but we made it!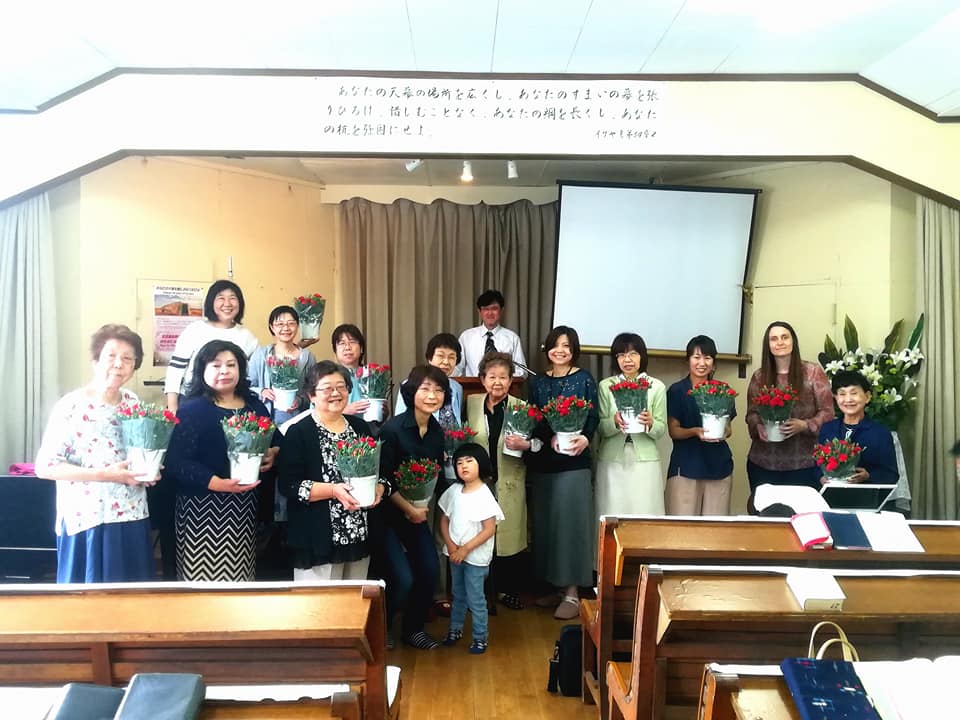 This is A moher's day worship servicre.  There was so many attendance of women in the church  at that day!  We gave specaial flowers as our thanks to ladeis!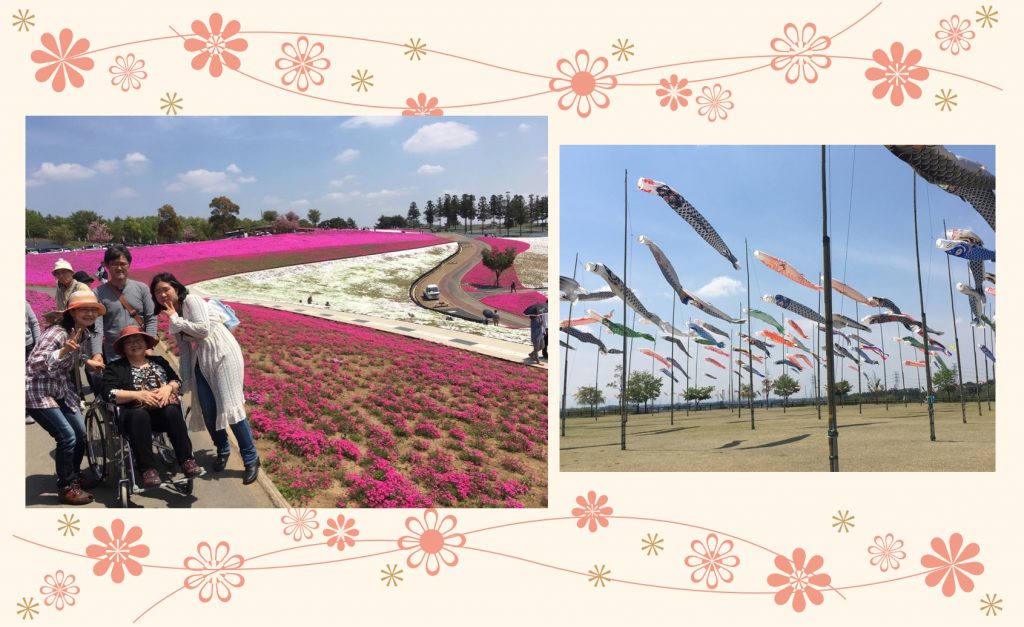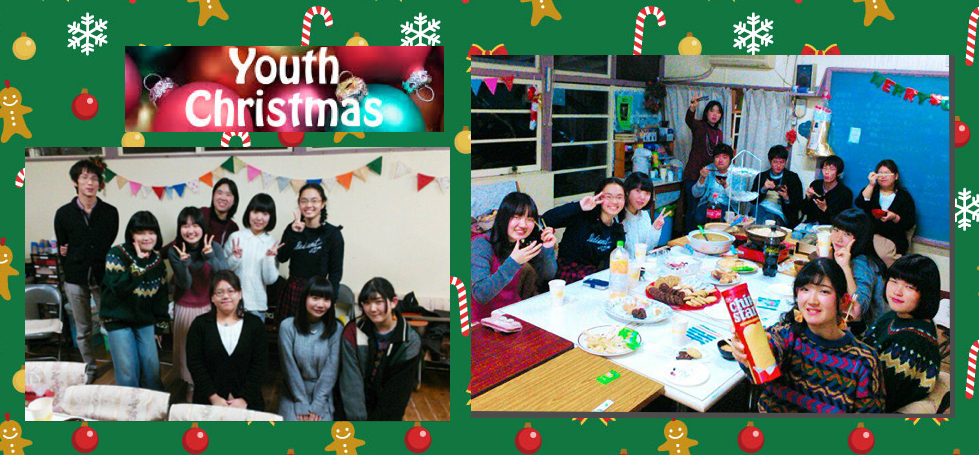 This is Youth Christmas!  We celebrated Christ's birth with many youth.  It was so fun time with games, music, special meals and christmas gifts in Christ!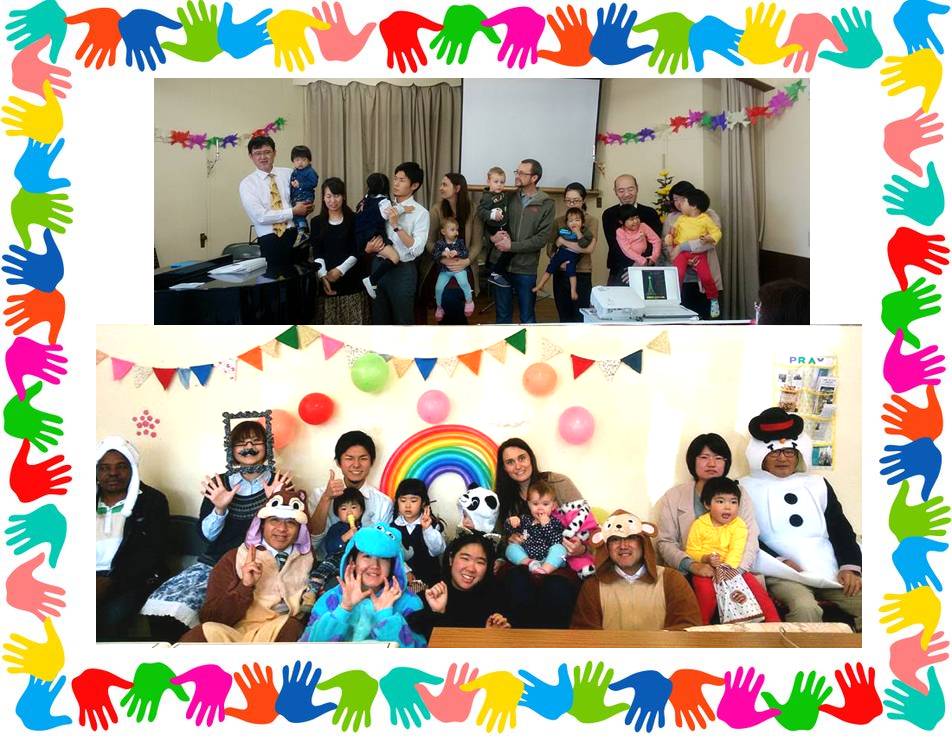 This is a special children's day.  Children is our treasure from God so that we gave tanks to the Lord because of our pretty kids!  After worship service we disguised ourselves and had a fun time with children.